WINSUN GLOBALTECH –WGT is one of the best enterprise  Application Development Company in India. Our expertise lies in building Artificial Intelligence (AI) and Machine Learning (ML) ,Full Stack Development , IoT, Android ,Cloud Computing ,Java, Embedded systems, Cyber Security, Big data, Data Mining ,Networking, Web-security, Cloud computing, and iOS applications supported by a strong cloud based backend infrastructure has often been the case, traditional software development is under incredible pressure to deliver on aggressive business timelines. With a constant need to accelerate time-to-market, testing usually takes a back-seat and is sometimes even treated as an impediment. While all constituents of a business expect high quality final releases, they are also opposed to anything that will elongate timelines.
Testability as a desired feature is acknowledged but rarely integrated into design early enough and, when it is, enough time is not allocated to it. Quality tradeoffs usually lead to more time spent of defect fixing, intermittent automation coverage and limited test code reusability. An integrated approach to testing and development activities is the need of the hour that helps organizations realize the full compelling benefits of software development.
We at WINSUN GLOBALTECH –WGT provide Testing services that help you eliminate business risks with the acceleration of automated testing programs and leveraging our proprietary test framework PRO-TEST to 'shift-left' and do it right
---
TECHNOLOGY FOCUS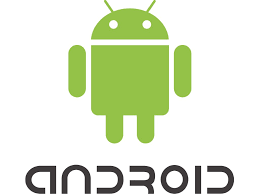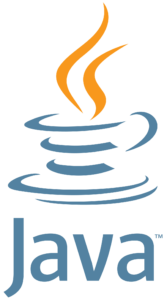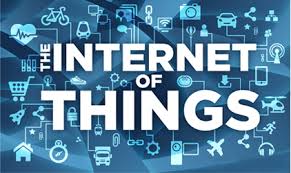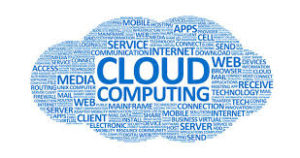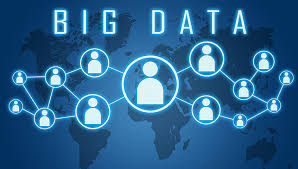 ---
BIG DATA
WINSUN GLOBAL TECH -WGT grapple with quintillions of bytes of data every day, trying to figure out an information management strategy that could accelerate the flow of insights. This significantly complicates their big data solutions, increasing the cost of implementation and upkeep. However, big data engineering is not about using every bit of data originating from every source, it's about making the smart decisions that accelerate business growth.
WINSUN GLOBAL TECH -WGT services enable organizations to conceptualize and implement a well-thought-out big data program across multiple domains and focus areas. We help our clients account for scale and platform readiness while developing Big Data Engineering capabilities to drive vision and value. Our big data solutions enable organizations to:
Find the right approach to collecting and connecting with data.
Connect the dots across data silos for generating actionable insights.
Develop and implement big data solutions across all business verticals.
Identify and resolve big data security risks ahead of time.
Maintain and manage big data services with ease.
We help organizations garner the right customer insights leading to newer revenue sources through cross sell and up sell driving profitability. From strategy road map, tech evaluation, and proof of concept to platform customization and implementation, our experts are always at hand to help you navigate all stages on your big data journey.
CLOUD COMPUTING
WINSUN GLOBAL TECH – WGT Cloud Computing is seamlessly making a large transformation globally to user, developer, enterprise communities in their whole experience of information access, application design/develop/implement, administer/manage costs and infrastructure. The benefits of cloud computing are widely accepted and enterprises are moving fast to experience the transformation. Optimizing cloud technologies can increase platform efficiencies, operational flexibility, and business scalability with the potential to elevate businesses to the next level. Cloud Accelerators, for example, work in conjunction with traditional CDN (Content Delivery Network) to get content to users as quickly as possible. Cloud permits standardization of technology, simplification of software licenses, automated SDLC-right from infrastructure to coding and managing and provides open source adoption opportunity. These features lower the ownership cost and work on an Opex-based pricing model which is flexible and leads to a very cost-effective IT investment impacting the top and bottom lines of businesses, making them agile & efficient
IOT's
WINSUN GLOBAL TECH – WGT from homes and industries to enterprises, Internet of Things have become commonplace in all walks of life. Connecting everything and everyone, IoT is making the world smarter and better than ever before. However, this is just the beginning. Unlocking the full potential of Internet of Things requires that businesses understand the opportunities for value creation and systematically address the underlying challenges.
WINSUN GLOBAL TECH – WGT service enables organizations to transform business needs into competitive differentiators by delivering innovative IoT powered solutions. From integrating the right sensors and deriving inspired insights to choosing the best-fit platform, we provide comprehensive IoT services to our clients. We empower organizations to:
Connect and scale with efficiency.
Analyze and Act on new data.
Integrate and transform business processes.
Improve decision making with augmented intelligence.
Design, develop, integrate, deploy and manage end to end IoT processes.
Seamlessly integrate IoT solutions with existing enterprise architecture.
JAVA
WINSUN GLOBAL TECH – WGT  JAVA ,the technology landscape is undergoing a paradigm shift and the last couple of years have seen 'Digital Transformation' take center stage with several disruptive technologies coming to the fore. These technologies are driving the emergence of a new economy with unparalleled access to information and the ability to monetize every step of the value chain.
While enterprises clearly need to embrace these changes to sustain their competitive advantage, small and medium sized businesses have lead the way by making creative use of disruptive technologies to provide flexibility and scale – the driving forces of a successful modern-day business.
With the advent of Microservices, Artificial Intelligence and the often talked about API economy, Java and Open Source technologies are more important than ever before.
We at WINSUN GLOBAL TECH – WGT provide Java and Open Source offerings that help our clients to stay current with the ever-changing technology landscape. We work collaboratively in providing solutions that that are feature rich, scalable and inclusive and are primed to drive business value while creating new business opportunities.
EMBEDDED DESIGN
WINSUN GLOBAL TECH – WGT Embedded product design is a specialized area that requires trained talent, expensive tools and modern equipment. In addition, there's also the need for various support services such as industrial design, Industrial Internet of Things (IIoT),Automation & Robotics,E – Mobility,mechanical design, embedded and system software designs along with regulatory certificationsIndustrial Automation . Quite understandably, for OEMs it is often difficult to get all these elements under one roof. Furthermore, rapid changes in technology and shrinking time to market, makes the investment in tools, people and infrastructure unattractive.
WINSUN GLOBAL TECH – WGT offers a wide range of Embedded Design Services that are intended towards transforming an idea into a complete product. This includes devising of System Architecture, Hardware Design, Software Design, Mechanical Design, Prototyping, Validation, Industrial Automation,Power Engineering , Renewable Energy,ELECTRICAL UTILITY ENGINEERING ,Regulatory Certification and Pilot Production.
With expertise in every phase of the product life cycle, WINSUN GLOBAL TECH – WGT brings in a wealth of people experience in designing a variety of products cutting across various domains such as Networking, Storage & Telecom, Automotive, Industrial Automation, IoT Devices, Wearables and many more